Recommendations for tattoo aftercare
Plastic wrap (cling film)
Around four hours after the appointment: change bandage
Wash hands thoroughly
Remove tape and foil
Wash carefully with lukewarm water and PH neutral soap
Dab dry carefully with a disposable cloth (like kitchen roll)
Apply some healing cream (such as tattoo cream or Bepanthen) in a thin layer
Wrap in fresh foil (only for the first three days)
First, second and third day:
Repeat the process described above every four hours for the first three days. The day the tattoo was completed counts as the first day.
During the night: If the tattoo runs a lot for the first three days, then it is recommended to cover it with a foil during the night to avoid it sticking to nightclothes or sheets. Before bed and after getting up, the foil should be changed as described above. 
With pets that lose hair, we recommend covering the tattoo with a foil overnight for the first three days! The fresh tattoo should not touch your pet (tongue, nose, claws, etc.).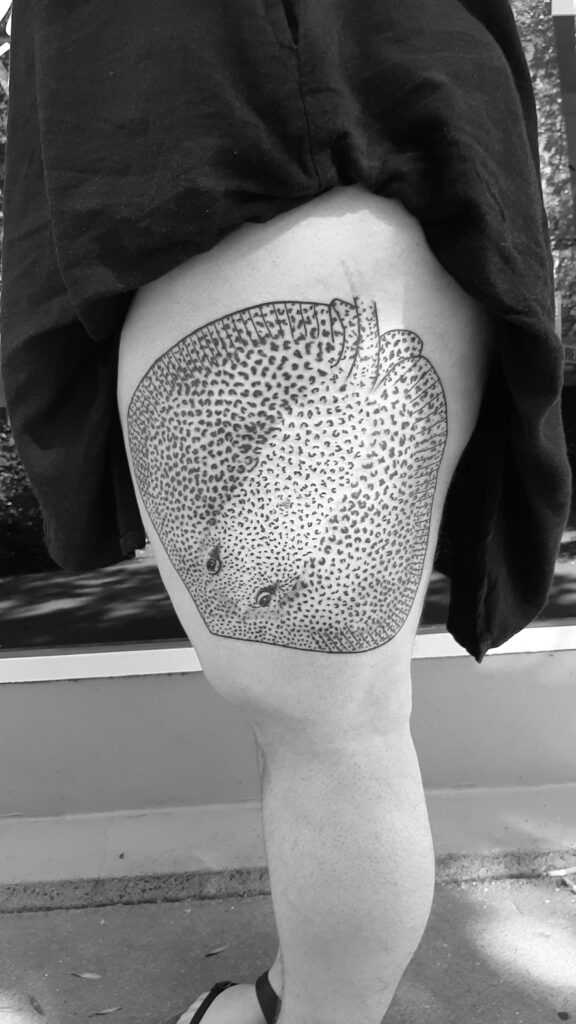 4th to 14th day:
Clean three times daily and apply cream as described above, but no longer apply foil!
Sterile foil wrap (such as Dermalize)
Only remove the bandage after 3-4 days!
Showering is possible in this time.
After removing the bandage, clean the tattoo three times daily and apply cream as described above, but no longer cover it with a bandage.
If the foil wrap comes off before the third day, please follow the instructions above (see 'first, second and third day') so that the tattoo remains covered for three days.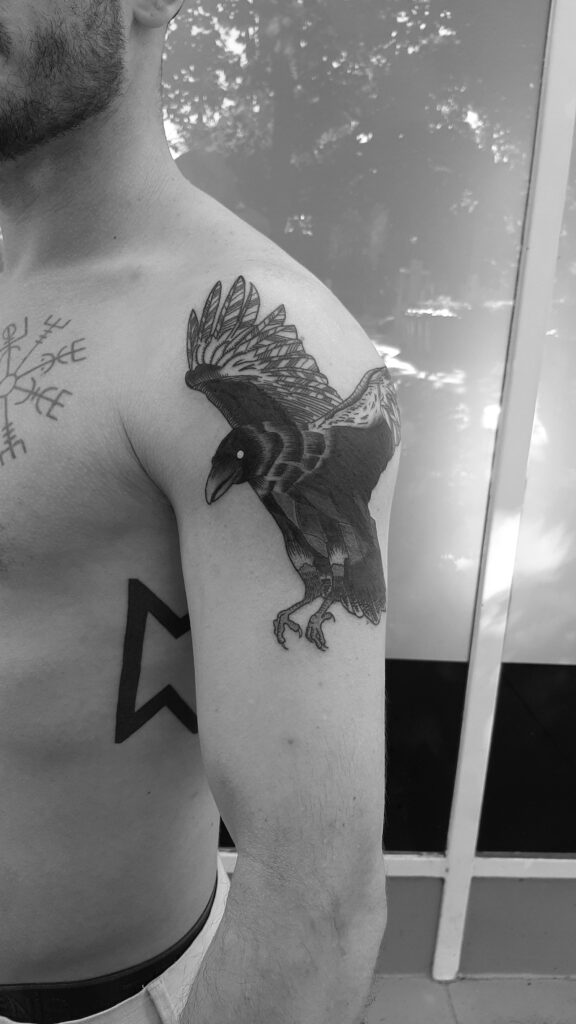 In essence:
The tattoo must be kept clean, and not have anything more than light cotton clothing covering it. Do not scratch it! Slight itching in the affected area is a normal skin reaction to the healing process. Until it is entirely healed, after around 14 days, no direct sun, sauna, solarium, steam baths, chlorine water, or saltwater (consider carefully about holidays). Showering and washing is possible, but please avoid baths.
Pressure or friction on the fresh tattoo should be avoided (such as with sports).
If the tattooed spot sticks to sheets or clothing, lukewarm water can be used to carefully unstick it. Do not use force!
If the care instructions are ignored then complications can occur in the tattooed and surrounding area. In this case it is best to consult a doctor and take up contact with us.
In case of emergencies:
Dermatology AKH, Tel: 01/40400(7737)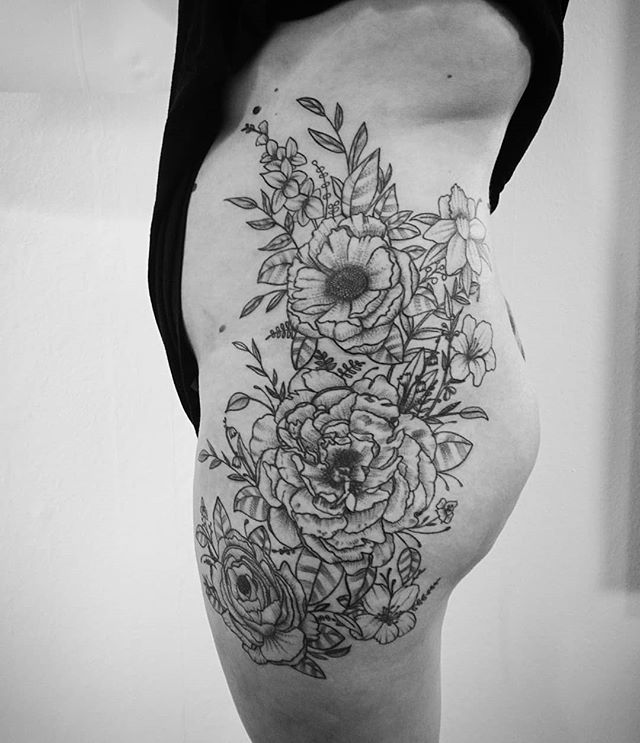 Aftercare
If you have questions on the healing process, or if complications arise, then you can contact us at any time!
If the colour does not remain in the skin as planned (if for instance light spots are visible in dark colour, or lines are not continuous) and it is not due to sun exposure or scratching the crust, then we can make an appointment within half a year for a touchup. In this case, the touchup is of course free.
If you are not certain if the tattoo needs a touchup, you can either make an appointment and come see us in the studio or send us a picture of the tattoo, we are happy to look at it and give you our opinion.
If you have gone through this process, then you will hopefully have a tattoo that will make you happy for a very long time!
If you want to make an appointment, then please contact us here.